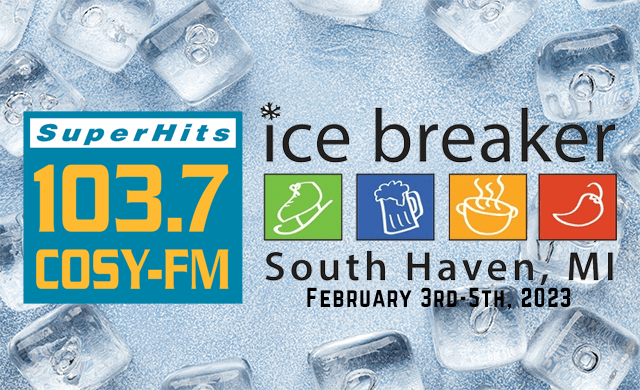 It's South Haven's Hottest Winter Festival!
Super Hits 103.7 COSY-FM invites you to South Haven's Annual Ice Breaker Ice Carving Festival located in beautiful downtown South Haven! Watch professional ice carvers turn blocks of ice into beautiful creations, while shopping, dining, and sampling different chili recipes!
Join Super Hits 103.7 COSY-FM as we broadcast LIVE from the festival!
Saturday, February 3rd, from 11am-1p