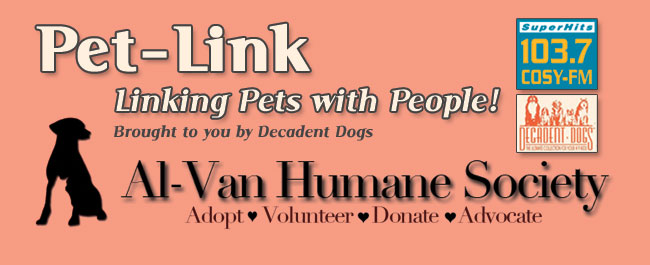 Brought to you by Decadent Dogs on Phoenix Street in Downtown South Haven. The Ultimate Collection for your Canine Kid!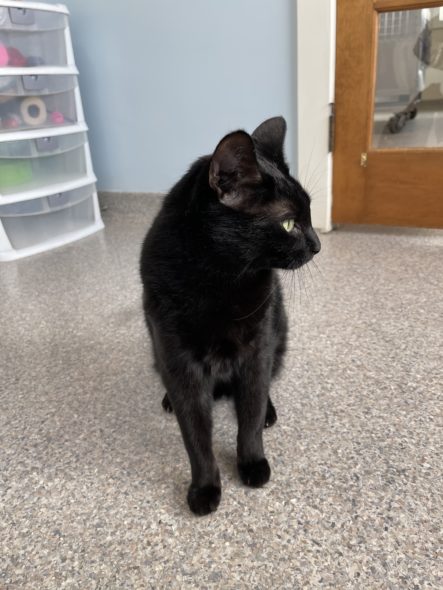 Pet of the Week – Pittamus
Meet Pittamus! This sweet boy is 2.5 years old and is ready to find his purr-fect home. Pittamus loves to be held and shows his affection by head bunting and rubbing against you. He is such a wonderful boy who is friendly, affectionate, easy going, and very curious.
If you are interested in adopting Pittamus, start by filling out an adoption application online at www.al-van.org/adopt and stop by the Adoption Center to meet this sweet boy.
---
Upcoming Events:
Volunteer Orientation – March 6th, 2021
Interested in volunteering at Al-Van!? Al-Van relies on volunteers to assist our small, hardworking staff with the day-to-day care and enrichment of our animals as they await their forever homes. Volunteers are critical in assisting with animal enrichment, cleaning, meet & greets in the community, fundraising events, transporting animals, and at Rescued Treasures Resale Shop.
Join our team and become a volunteer! Fill out our volunteer application at www.al-van.org/volunteer and join us on March 6th, 2021 for our Volunteer Orientation – call the Adoption Center at 269-637-5062 to reserve your spot.
Petco Portage Meet & Greet – 3/13/2021
Stop by Petco in Portage to meet some of our cats and dogs that are available for adoption on March 13th from 11:00am-2:00pm.
---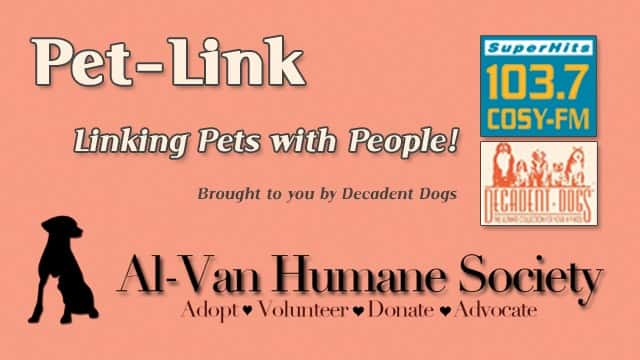 Al Van's Rene Rush introduces us to a cat by the name of Pittimus!? See him here: wcsy.com/petlink and 'click' to hear all about him! (How DO they come up with these names?) Podcast: Play in new