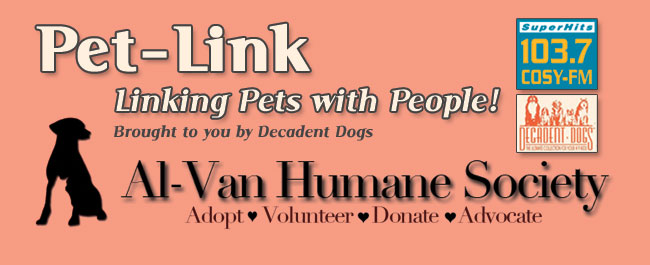 Brought to you by Decadent Dogs on Phoenix Street in Downtown South Haven. The Ultimate Collection for your Canine Kid!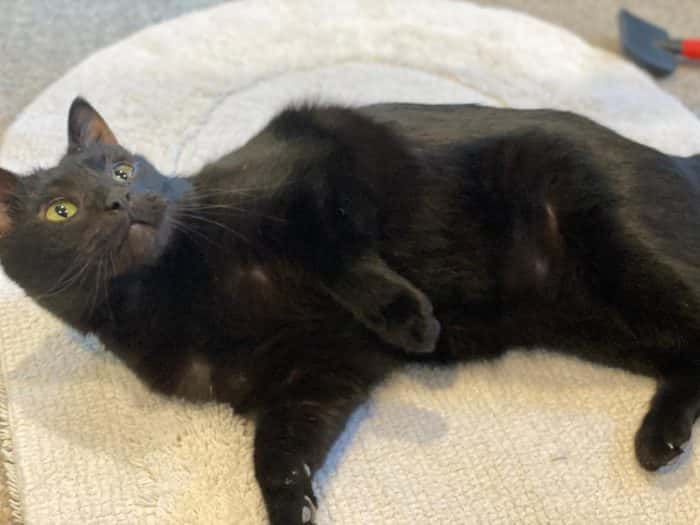 Meet Francisco! He is a 1.5 yr old black kitty cat. This guy loves people and is as sweet and gentle as they come.
His favorite things are cuddling, being brushed and playing with a feather wand toy. He does have some allergy issues but nothing that can't be controlled with the proper medication and diet. If you are looking for a fun loving guy to share your life with, look no further than Francisco!
If he sounds like a good match for your family please stop in to Al-Van Humane Society to see him! Our address is 07591 Blue Star Hwy, South Haven, MI 49090, our phone number is (269) 637-5062. You can also fill out an application for Francisco at www.al-van.org.
---

Black & White Furball: 101 Dalmatians – February 22nd, 2020
This year's Furball theme is the Black & White Furball: 101 Dalmatians. It is an optional black-tie event that will include fun cocktails, great food, fabulous silent & live auction items, dancing, and more! The Furball will be held at the Black River Barn, which is a beautiful brand-new venue in South Haven on February 22nd, 2020! An exciting fundraising event that you don't want to miss! Follow @AlVanHumane on Facebook and Instagram to stay up to date on details!
---
Kitty Yoga is right around the corner!
If you'd like to stretch into the new year with some kitties come on in to Al-van Humane Society Jan. 18th at 10 A.M.!
Don't forget you can call the Adoption Center(269)637-5062 to sign up! It's a $10 donation to Al-Van From the yoga instructor Kendra! Come on in and stretch into the new year right!
---
Paul Layendecker and Donna Zeppiero introduce us to Francisco! (meow). Kitty YOGA is tomorrow at 10 and details on the upcoming 'Fur Ball." Podcast: Play in new window | Download | EmbedSubscribe: Apple Podcasts | Android |