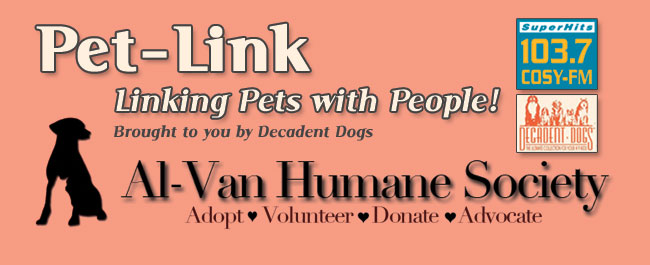 Brought to you by Decadent Dogs on Phoenix Street in Downtown South Haven. The Ultimate Collection for your Canine Kid!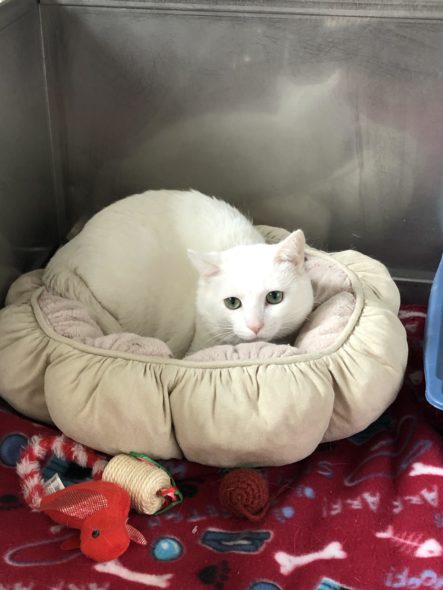 Meet Yeti!
Meet this week's Pet of the Week and the new racer of the Indy 500! Yeti is a crazy speed racer running from one side of the room to the other in record time! He is sure to keep you entertained with his playful antics. Yeti is a beautiful feline that is ready to run his next race in your house!
If you are interested in adopting Yeti, please fill out an adoption application online at www.al-van.org/adopt, then call our Adoption Center at 269-637-5062 to schedule a meet and greet.
---
Upcoming Events:
Al-Van's Firecracker Furry 5k
Al-Van's Firecracker Furry 5k is now going VIRTUAL! Enjoy this exciting 5K race or 1 mile walk and even bring your dog along. Participants can now run/walk in their own neighborhoods, on a treadmill, or even on the official course (Van Buren Trail in South Haven). You have from June 27th – July 12th to run/walk the distance, then log into the website to record your time. Hurry! Registration ends June 27th, 2020 at 11:59pm EDT. Register at www.runsignup.com/furry5k. All proceeds go to support the animals at the Al-Van Humane Society.
Due to the concern of Coronavirus (COVID-19), we are currently closed to the public and operating by appointment only. We understand this is a difficult time for everyone in our community. Please rest assured our animals are being taken care of and loved day in and day out by our wonderful staff, and we are looking forward to welcoming the public and volunteers into our building again.
If you are interested in adopting or fostering, we are requesting that you submit an application online that can be found at www.al-van.org/adopt (adoption applications), www.al-van.org/donate (foster applications) and call the Adoption Center at 269-637-5062 to schedule an appointment.
During this time, we continue to need food and supplies for the care of our animals. Any donations at this time would be greatly appreciated. To keep everybody safe, we would prefer all donations to be shipped to us from Chewy, Amazon, etc. at this time. Thank you for your continued support and commitment to our cause.
---
AL VAN HAS A YETI!? (cat) Podcast: Play in new window | Download | EmbedSubscribe: Apple Podcasts | Android | Email | Google Podcasts | Stitcher | TuneIn | RSS | More Tweet Share Reddit +1 Pinterest