Secret Sound on SuperHits 103.7 COSY FM!
Presented by McFadden's Friendly Motors in South Haven.
Every weekday at 7:10am, Paul Layendecker plays the Secret Sound for ca$h.
Guess correctly, win the ca$h! When you don't we add $10.37 every weekday until you do.
It could be anything. It's your guess!
Click PLAY to hear the current Secret Sound BELOW!!
 
 Ericka McDonald guessed "Opening A tea bag" for $528.88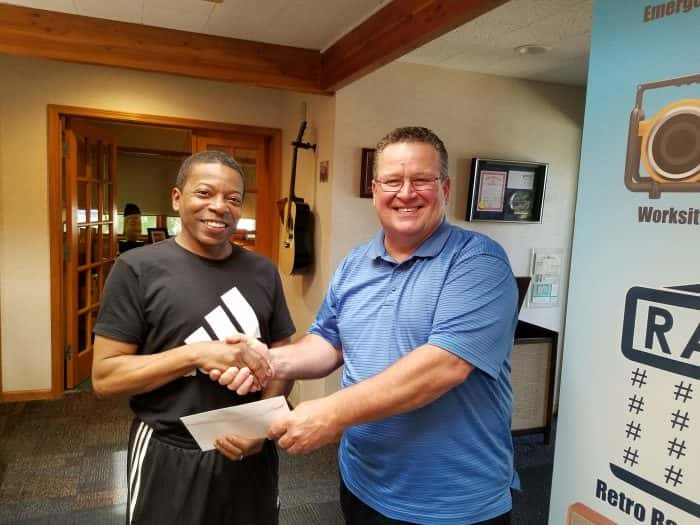 Edward Isom of Benton Harbor. "Opening a plastic bottle of water" for $570.36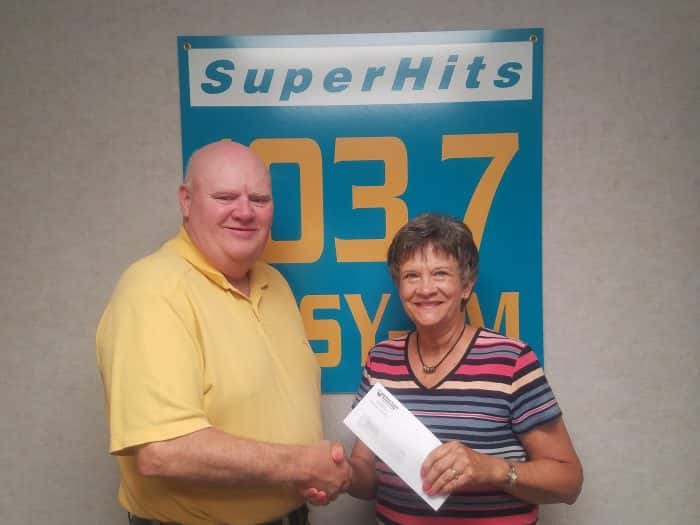 Diane Stanton of Gobles. "Pulling bills out of my wallet" for $207.41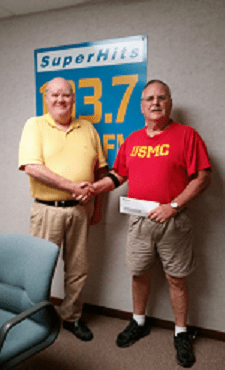 Don Burleson  "A Tape Measure" for $31.11!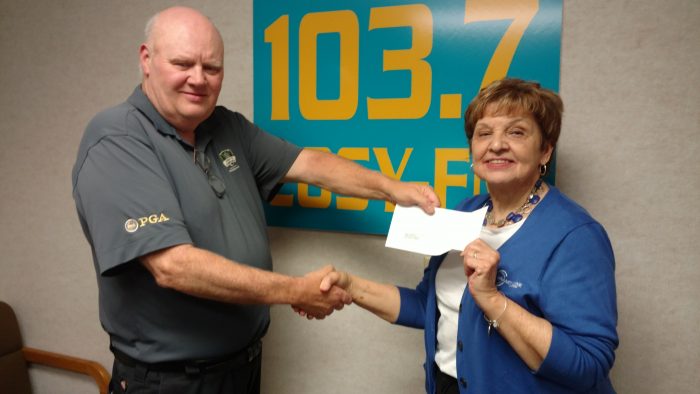 Judy Andres from Coloma "Taking Plastic off a roll of Paper Towels" $539.25
Bill Meize from Grand Rapids guessed "Tying a Shoe" for $500 just before Christmas!

Jamie Skuka won $260.00 Feb. 5th. for guessing  "Shaking Pennies in a cup"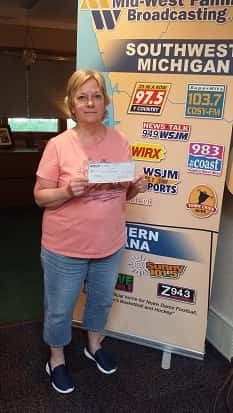 Judy Shirley of St. Joe won $601.47 for guessing "Peeling Hard Boiled Eggs"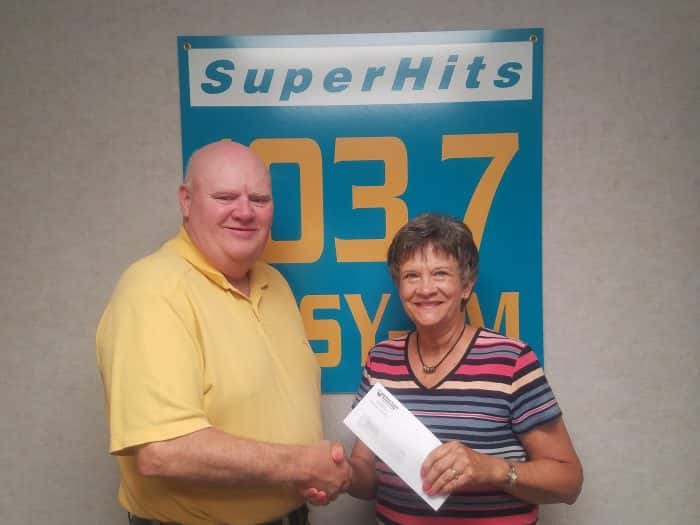 Diane Stanton from Gobles $433.55 for guessing 'Shaking beach stones in a colander"
Austin Grzybowski from South Haven $82.96 for guessing 'using a wire brush on a grill"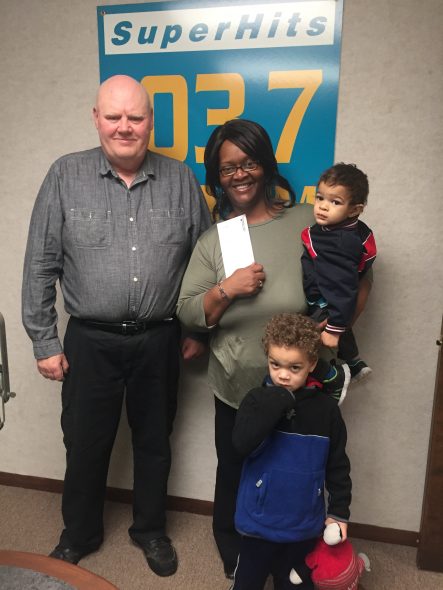 TWO TIME Winner Ericka McDonald! 674.05 for "Dropping a leather briefcase."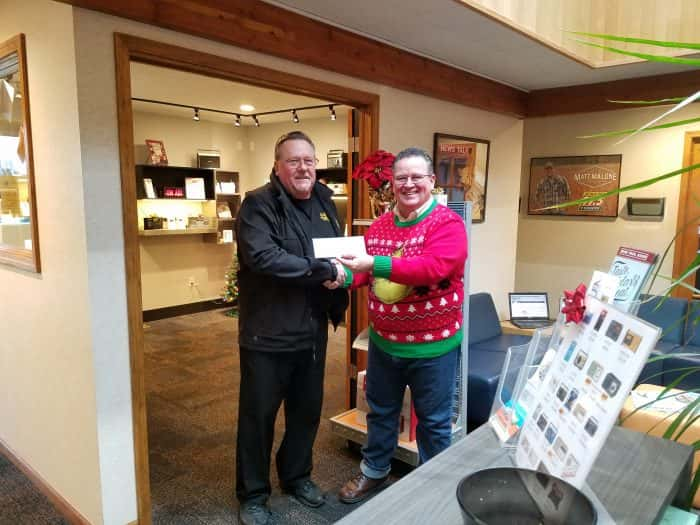 Don Bush from Benton Harbor won 311.11 for guessing 'Brushing away snow from a windshield.'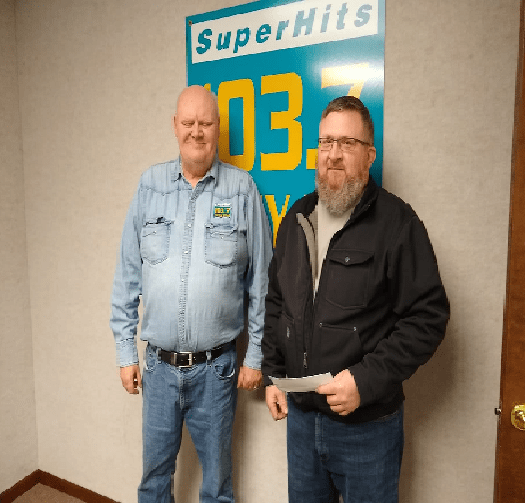 Jamie Skuca from Pullman won 269.63 for guessing "Crackling wood in a fireplace"
Bill Smith from Coloma won 321.48 for guessing "Tearing a post it note from a pad and posting it."
 Norm Kinney from Allegan won $373.33 for correctly guessing a Bird Flapping Its' wings.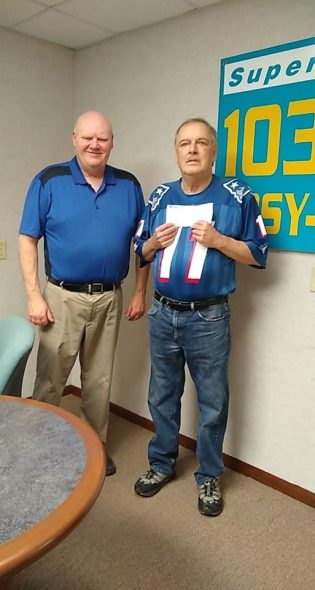 Dorothy Lockwood of South Haven win $819.24 for guessing 'A Pin Drop!'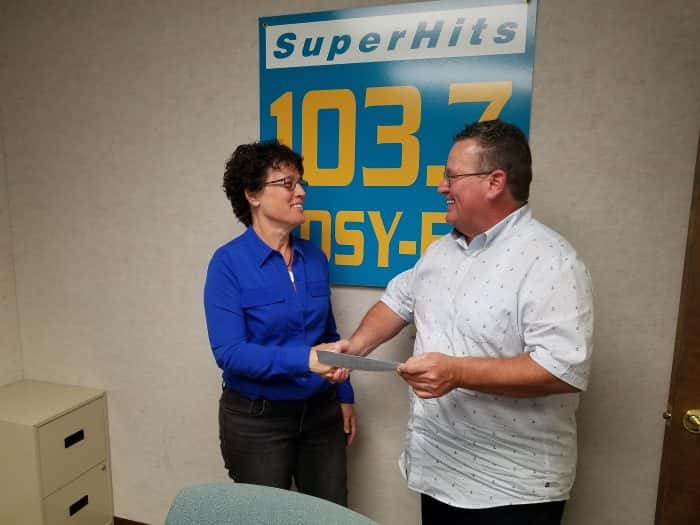 Mary Garcia from Watervliet guessed "Cutting in to a pumpkin" for $300.74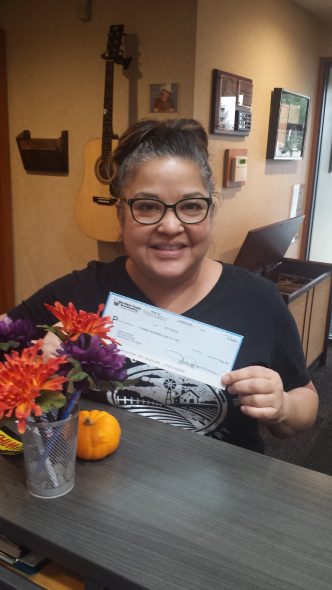 Ron Brown from Otsego closed out 2019 with a 414.81 jackpot on 12/24 guessing "Crushing Crackers!" AND is our ONLY back to back winner, guessing Loading a CD in a CD Player on Friday, Feb. 21st for ANOTHER $414.81 jackpot! WTG Ron!!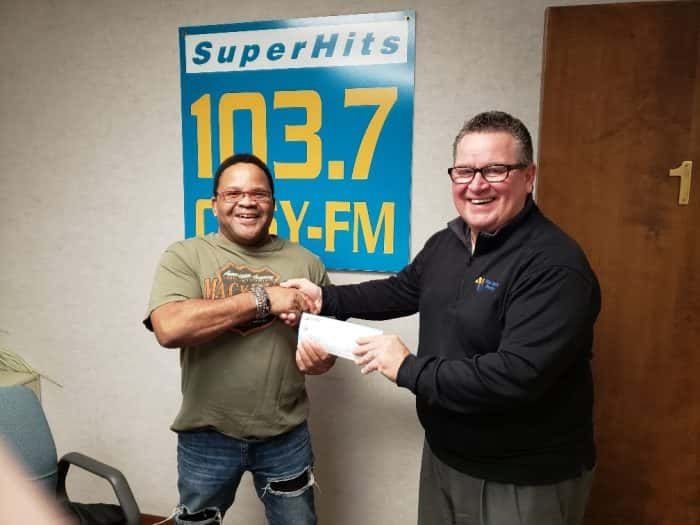 Bill Smith from Coloma guessed "Opening a package of copy paper" Friday May 1 for $518.51. Bill is a THREE TIME winner of the contest in the 20 years we have been playing Secret Sound! CONGRATS!!
Diane Stanton from Gobles correctly guessed 'slipping my feet in to my sandals' for a record jackpot of $839.98 on Sept. 30th.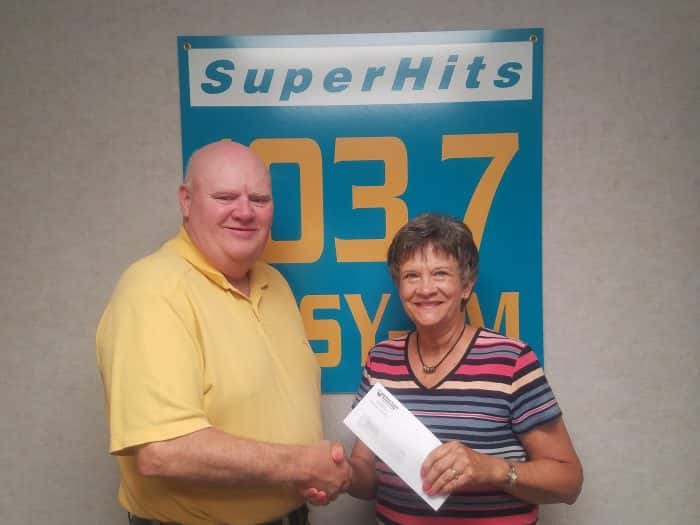 Chelle Grzbowski from South Haven correctly guessed "A dog scratching the floor" to win 622.21 on Dec. 23rd, 12 weeks and 3 days in to the contest!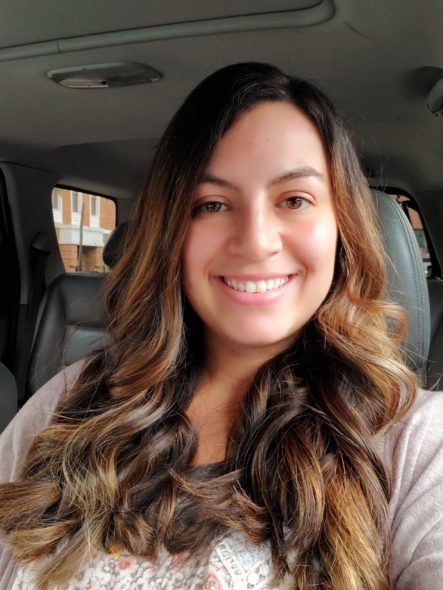 Rebecca Zwar of Watervliet is our latest McFadden's Secret Sound Winner!! She guessed "Plugging in a set of headphones" for $819.24 on April 21, 2021!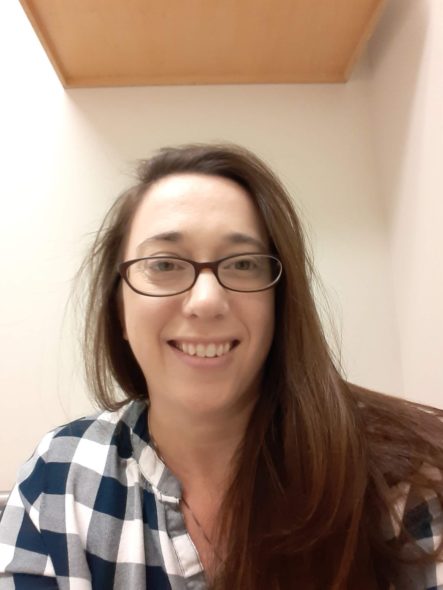 Clue Recap
It's what's at the end of the line that makes this sound secret.
Referring to 'the plug' that is making the sound as I plug it in!
'No doubt your buds could clue you in!' Referring to 'ear buds' akin to headphones.
This Secret Sound has two sides! Referring to R-L Right and Left channels in the headphones.
Remember what I do and the tools that I use. (headphones!)
Here's the clue: L – R
June Curtis from Hartford guessed "Peeling a Banana" for 559.99 on July 7th, 2021!!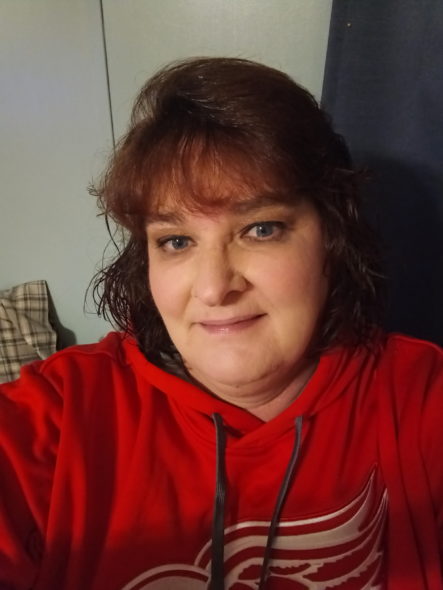 Just one clue: "The color of this sound is yellow."  Color of a banana of course!!
Christy Taylor from Benton Harbor guessed "Dropping paper clips in to a plastic paper clip holder" for $41.48 on July 13th, 2021!! One of the shortest games ever. Just four days! WTG Christy!
Brenda Schraeder from South Haven guessed 'Taking out the trash" for 559.99 September 28th. 10 weeks and 2 days after the sound started!
On air clue: This is a 'simple' sound.
Email clue: This can definitely be considered a 'chore.'
Diane Stanton from Gobles wrapped up 2021 with a correct guess of 'Unwrapping a Straw' for $611.84 on Dec. 21, 2021!
Tonya Smith "Bronco Tonya" won 103.70 for guessing 'Grinding coffee beans in a coffee grinder' on Friday, Jan. 14th, 2022!
Thanks to our sponsor: McFadden's Friendly Motors, Chrysler, Jeep, Dodge and Ram on McM-140 Hwy. South Haven.
Here is the latest Sound!
OFFICIAL CONTEST RULES
WCSY Secret Sound Contest Rules
The following contest details are applicable to the SECRET SOUND CONTEST along with the general rules listed at www.wcsy.com
The Secret Sound Contest takes place each weekday morning at approximately 7:10am. Paul Layendecker will take one caller to guess the 'Secret Sound Effect.'
Prize: Each 'round' has a separate jackpot that begins at $10.37, and is increased by $10.37 each day until the sound is guessed correctly.
The current Secret Sound can be heard on line anytime by clicking on "Secret Sound" at www.wcsy.com or live on the air weekday mornings approximately 7:10am when the contest is conducted.
 One guaranteed winner per round of the contest. When a sound is identified, a new contest will typically begin the next business day.
Employees of sponsors & their immediate families* are not eligible to enter or play or win.  
* Immediate Family shall include spouses, parents, children, siblings, grandparents, grandchildren and co-habitating "significant other".  Residents of the same household are also considered "Immediate Family", whether or not related by blood or marriage.