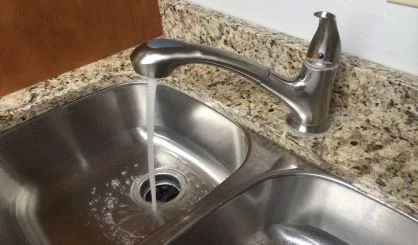 St. Joseph City Commissioners have hired three law firms to help the city secure its portion of a class action settlement in a lawsuit against the makers of PFAS.
At a Monday meeting, they heard from Ari Scharg with Edelson PC, a law firm in Chicago. He said 3M and Dupont have agreed to a $13.5 billion settlement over PFAS contaminating water nationwide.
Scharg said while the city's water is relatively PFAS-free, it could still receive money.
"St. Joe is on the much lower side of things, but still, you have standing to recover money through the settlement, and as a person that was born here and my family still being here, I want to encourage every city in Michigan that can recover money in the settlement to recover it," Scharg said. "It's going to be substantial."
Scharg couldn't say much more about how much the settlement for St. Joseph will be. Edelson is working with Goodman Acker PC and Conybeare Law Office on securing the funds.
Commissioners Monday had to decide whether to opt out of the class action settlement, or to hire attorneys who could manage the matter. They chose to hire the firms, which will come at no cost to the city if it doesn't get a payout. Mayor Brook Thomas said it didn't sound to her like there would be any cons to seeking the money.