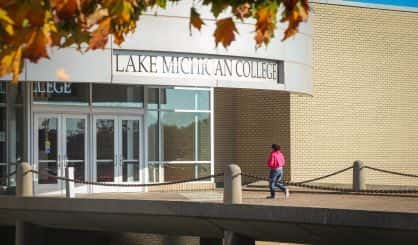 A new board chair will be coming to the Lake Michigan College Board of Trustees as Jeff Curry has stepped down. He resigned Tuesday and told us highlights of his time leading the board include honoring the late Mike Welch and hiring Dr. Trevor Kubatzke as the LMC president.
"Hiring Trevor was outstanding, and I think we'll keep him as long as he wants to be here," Curry said.
Curry said he hasn't been able to devote enough time to LMC recently to remain on the board. Incoming as the new board chair will be John Glover. Curry said stepping down now gives his successor a couple of years to get settled before the next election. He said he leaves the college in good hands.