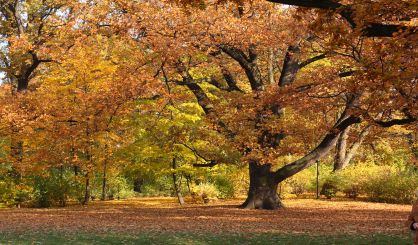 The leaves are starting to change color in some parts of Michigan. Travel Michigan vice president Dave Lorenz talks about the best spots to check out right now.
"If you are considering going to places right now, include the Keweenaw Peninsula in the western Upper Peninsula and then into the central part of the Upper Peninsula as well, says Lorenz. "Along the Lake Superior shoreline, you're starting to see some really good color change. Over the next couple of weeks, it will start to feel like it's moving down south."
Lorenz says a lot of people travel to see fall color, and it brings millions of dollars to the state. He is concerned about inflation putting a damper on things just as we're starting to recover from COVID.