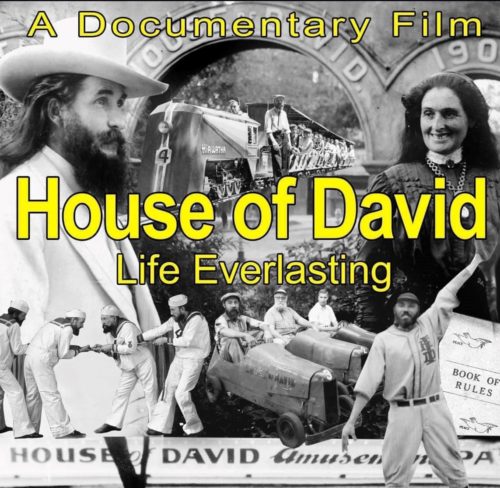 The Hartford Public Library will be screening the new documentary "House of David: Life Everlasting" on Saturday, October 1st.
The film is the first in a series of documentaries on the mysterious local organization, and covers everything from their amusement park and baseball team to the sex scandal involving leader Benjamin Purnell.
Movie producer and House of David Museum owner Chris Siriano will be on site to answer questions. Siriano grew up attending the amusement park at the House of David and eventually founded the House of David Museum in 1997. In his years researching the House of David, Siriano was able to talk to many living members of the group, and acquired more than 10,000 photos from their history in the process.
For the better part of the past two years, Siriano has been working Emmy Award-winning South Haven filmmaker Rob Byrd of Moondog Productions on the project. The film premiered this summer, and has been making the rounds at local theaters. 
The event is free, but there is limited seating. Call the library at (269) 588-5103 to reserve a seat.