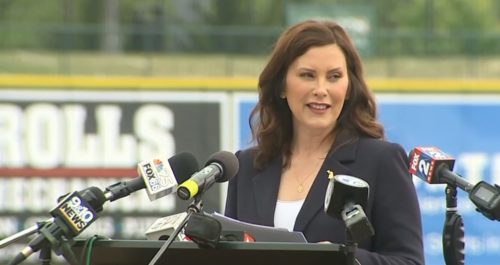 Michigan House Republicans introduced The Protection at Conception Act to the state Legislature this week and it was met with vocal opposition. The bill proposes a 10-year prison sentence to any doctor who performs an abortion and a 20-year sentence for anyone distributing medical abortion pills. Governor Whitmer voiced her opposition to the bill.
"It's disturbing, it's unsettling, it is gonna set women back decades," Whitmer told NBC. "The thought that young women today will have fewer rights than I've always had is infuriating."
The U.S. Supreme Court is expected to announce the overturn of Roe v. Wade in the coming days.
Comments