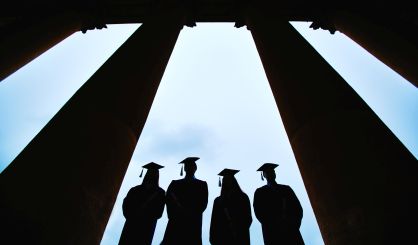 There's been a bittersweet graduation for students at Oxford High School, who are still coping with a tragic shooting that left four of their classmates dead and seven others wounded. Among those who spoke to the class of 2022 at Pine Knob this week was senior Kylie Ossege, who spent more a month in the hospital recovering from injuries she suffered in the shooting.
"When I think of an Oxford Wildcat, I think of being courageous," Ossege said. "Courageous means to be brave and not deterred by danger or pain. Throughout these past few months, we've helped one another. And when I say we, I mean first responders, students, teachers, administrators, parents, family, and friends."
Two seats were left empty at the graduation ceremonies for two 17-year-old seniors who were among those who died in the attack, Madisyn Baldwin and Justin Shilling. Their families were presented with the teens' robes and school honors in large frames.