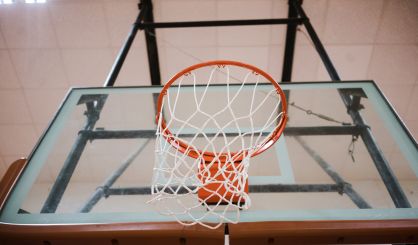 A new foundation has been started in the Benton Harbor area to raise funds for the establishment of an indoor athletics facility. Harbor Impact Foundation President Rodney Alexander tells WSJM News the foundation started as Harbor Impact Basketball with teams of local youth.
"That was to basically bring kids together throughout the whole area so we can play basketball together and not have to travel to other places to do that," Alexander said.
Alexander says the program has grown so much it has too many teams and players for its current facility at 1400 Jennings in Benton Harbor. So, the group is thinking big with plans to build a facility in Benton Township.
"It's going to be six basketball courts and one indoor football field with a football/track field with a running track around. We'll also have mental health offices there as well, community rooms, tutoring rooms, a STEM academy. Basically a big community building."
Alexander says the foundation has worked with Cornerstone Alliance to study the idea, and the project will take millions of dollars. The Harbor Impact Foundation has announced the 2022 Harbor Impact Foundation Corporate Basketball Tournament to raise funds. It's slated for June 4 at Union Park and it will cost $250 per team to take part. Alexander says other fundraising activities will be taking place throughout the year. The Harbor Impact Foundation will announce the site of the proposed facility next week. You can find out more at HarborImpactFoundation.org.