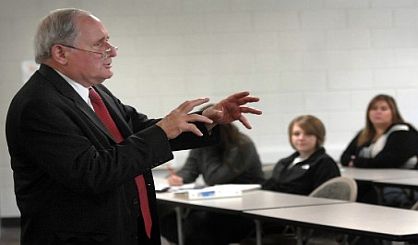 President Joe Biden is remembering longtime Michigan U.S. Senator Carl Levin as the most honorable and decent man he's ever known. In a statement released this afternoon, the president said brilliant, humble, and principled, Carl earned the trust of his constituents and colleagues by doing the work. Michigan U.S. Senator Gary Peters echoed those words.
"Always open to conversation, incredibly informed about the issues, he was passionate about Michigan and just an incredible legacy," says Peters. "When you think about the fact he served for 36 years in the US Senate, that alone is amazing. But what's even more amazing is all he accomplished during that time."
Peters said the best part of Levin's legacy was things had to get done. Carl Levin died Thursday at age 87. A private funeral will be held, however a public memorial will be planned.