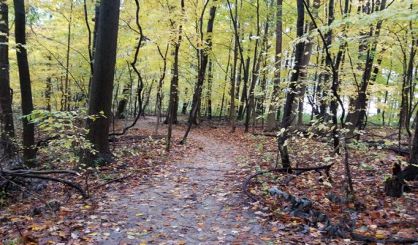 With people travelling again, the West Michigan Tourist Association is hoping more visitors will come to the region, and it's touting southwest Michigan trails as one attraction. Spokesperson Erin Murphy tells WSJM News South Haven is an official Pure Michigan's Trail Town with the Kal Haven Trail that runs all the way to Kalamazoo. And it doesn't have to end there.
"That Kal Haven Trail serves as the beginning of a route that goes all the way from South Haven to Port Huron through the whole state, which is about 275  miles long," Murphy said. "So for really adventurous hikers and bikers that want to make that huge trip, that's a really great option as well."
Murphy says that's not to mention the Van Buren Trail, which stretches from South Haven to Hartford for 14 miles. Berrien County also has a trail highlighted by the tourist association, the 3.5 mile Mount Tabor Trails in Baroda.
"It connects people from the Round Barn Estate to Tabor Hill Winery and Restaurant. So that's a really great option. You can take a leisurely walk on that 3.5 miles of trail and take along beverages that you might get."
The Southwest Michigan Tourist Council has a website with a trail guide. You can find it right here. Murphy says west Michigan is a good place to hike because it's got everything from woods to dunes hills to beaches.