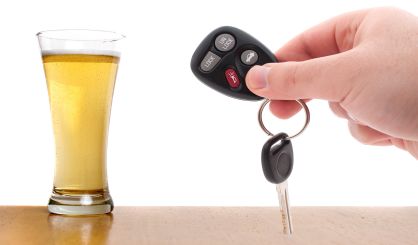 There will be extra police patrols out on the road this Fourth of July holiday period as officers look out for drunk and drugged drivers. It's time once again for a Drive Sober or Get Pulled Over enforcement effort. Berrien County Sheriff's Department Chief Deputy Robert Boyce tells WSJM News it's working with local and state police agencies to watch out for those who are being reckless by driving impaired. He says it's simply not worth it to drive drunk.
"They're going to have to appear in court to answer to the charges," Boyce said. "They could potentially face jail time. They could face hefty fines, and then their insurance rates would skyrocket. A typical DUI arrest will cost an individual approximately $10,000."
According to the U.S. Department of Transportation's National Highway Traffic Safety Administration, more than 10,100 people were killed in crashes in 2019 that involved an alcohol-impaired driver. Since Fourth of July festivities wrap up late in the evening, more cars are on the roads at night, creating more of a hazard. Boyce says with the fourth being the first holiday as we move out of the pandemic, it will likely be a busy weekend. The extra patrols start Thursday and will continue through mid-July.