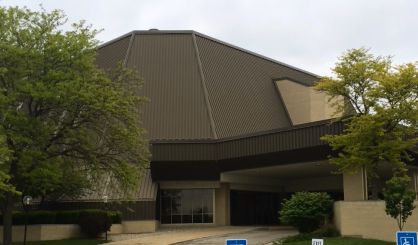 The Mendel Center is looking for some volunteers. Director Grace Kelmer tells WSJM News says with the new season approaching and things returning to normal, it's now taking applications from those who would like to help. The Mendel Center relies on a team of volunteers every year to help shows go off without a hitch.
"We really couldn't do what we do without the volunteers," Kelmer said. "On every one of our big, theatrical events, we have anywhere from 30 to 60 or 70 volunteers at each event, and they are the touch point for every patron who comes through the doors, every visitor."
Kelmer says Mendel Center volunteers are responsible for ensuring patron safety, providing customer service, and other assignments related to day-of-event operations. Volunteers help with events including Mainstage performances, the annual Lake Michigan College commencement ceremony, Lake Michigan College Performing Arts department performances, and the Economic Club of Southwestern Michigan Speaker Series. Anyone interested in applying can do so at TheMendelCenter.com.