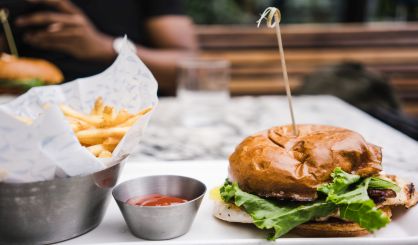 A letter or a resolution calling for COVID-19 restrictions to be eased in a sensible way is being considered by the Berrien County Board of Commissioners so it can be sent to Governor Gretchen Whitmer. Speaking during Thursday's meeting, Chair Mac Elliott said there can be a regional approach that takes into account local conditions. He added local restaurants are going under and not being allowed to sustain themselves.
"I can't understand how anyone could sleep comfortably at night knowing how serious the economic and emotional toll is for these small business owners and their employees," Elliott said. "I just do't get it."
The state quietly extended the 25% capacity rule this week. Commissioner Ezra Scott noted Berrien County's status as a border county with Indiana.
"It's pretty sad when you go to Indiana and you see billboards that say 'Michigan Governor Gretchen Whitmer: Indiana Chamber of Commerce Business Person of the Year 2020,'" Scott said. "I think that sends a very strong message that the people of Indiana are very happy with our governor keeping our businesses locked down."
Scott said there's "no excuse for this." Commissioners Rayonte Bell and Bob Harrison said whatever the board does, it should consult the Berrien County Health Department. Elliott agreed, saying science and safety must be respected. A letter or resolution to the governor will be drafted in the coming week and possibly approved by the board next week.