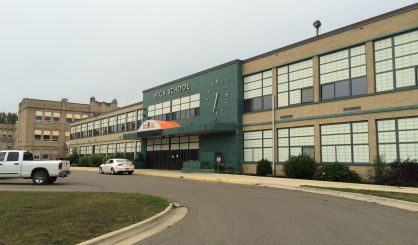 Leaders at Benton Harbor Area Schools hope for a return to in-person learning for the high school by March. During a Tuesday meeting of the board of education, Trustee Trenton Bowens asked Assistant Superintendent Lawanna Shelton when the students will go back. She said the high school has been virtual all year.
"Dealing with COVID-19 has affected everyone, will affect everyone across the board. If anyone, the high school kids have the better chance at learning in a virtual setting."
Shelton said the district is working on a face to face plan for the final quarter of the academic year. Bowens said he worries about learning loss with all-virtual school.
"I'm very worried on March 22, I don't want it to be the first day of school, like it would be in the fall. A complete disaster…a public relations nightmare. But like you said, it's going to be an academic slide, and I'm worried about our children."
Some parents echoed the concerns of Bowens, including Benton Harbor Mayor Marcus Muhammad. He said he's meeting with the governor Thursday and wants to know what to tell her about Benton Harbor's return to learn plan. Superintendent Andrea Townsel said the administration has been talking about getting students back in the classroom since December, and it must be done safely.
Comments