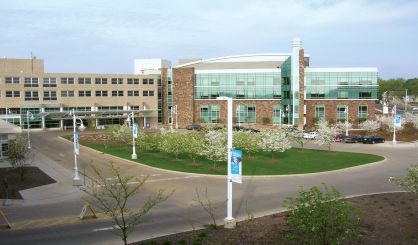 As visitors are allowed back at Spectrum Health Lakeland hospital in St. Joseph, the facility wants people to know there are still rules in place to prevent the spread of COVID-19. Lakeland Communications Specialist Jessica Springer tells WSJM News all who enter will be expected to take certain precautions.
"Anyone who visits any of the Lakeland facilities will be required to wear a face mask, which we do provide to you when you enter the facility, and you'll also be asked a series of health screening questions when you arrive, and anyone who is experiencing any symptoms or fever will be asked to visit at another time," Springer said.
Springer also says each adult patient is limited to one visitor and each child patient is limited to two visitors.