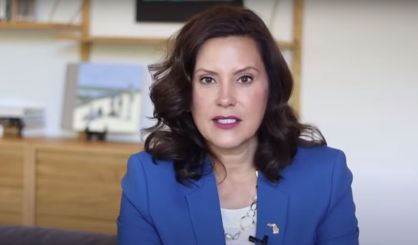 Governor Gretchen Whitmer is urging all Michiganders to keep up the fight against COVID-19 as the cold weather approaches. Speaking in Houghton on Tuesday, the governor said everyone needs to continue masking up and social distancing.
"The virus isn't going to go away because we're sick of it," Whitmer said. "There are clear, easy, concrete things that we can, every one of us, do to protect ourselves and our families and protect our front line workers, the doctors and nurses who have been showing up every single day."
And Whitmer urged all to get the flu vaccine, saying it's important this year that flu patients don't take up hospital beds.
"So that if w need those beds for COVID, they're there. So get a flu shot, please."
Whitmer said as more time has gone by and more has been learned about coronavirus, the state has been able to refine how it responds. She spoke in Houghton County as cases of COVID have been on the rise there.