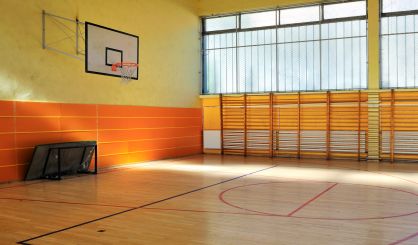 The Berrien County Health Department is closely watching cases of COVID-19 in schools as we get about a month into the academic year during this pandemic. Department spokesperson Gillian Conrad tells us there have been some COVID cases in schools.
"Lakeshore High School is the one school that meets the definition of an outbreak," Conrad said. "They have two cases thta were found to have a common exposure, or an epidemiological link."
Conrad says Lakeshore's Stewart Elementary was also closed for a couple of days this week due to COVID, but in that case, it was a lack of substitute teachers that was really the problem as teachers quarantined. She has a message to parents as the school year continues.
"It is really important that parents are screening their students before the start of every school day, as well as staff making that health check before they report to work."
Conrad says the Berrien County Health Department knew there would inevitably be cases of COVID in schools as the year got underway, but Berrien County districts have been doing better than had been anticipated. She tells us the county has had "less cases and more quarantine" as a result of exposures, and most exposures didn't even happen on school grounds.