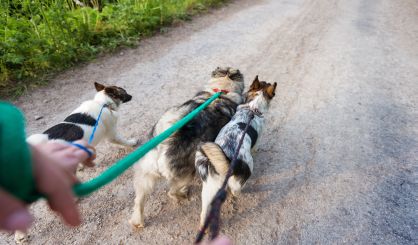 Can you make room in your home for a dog or cat who needs one? The Bissell Pet Foundation is sponsoring an Empty the Shelters event Thursday through Sunday with 45 shelters in Michigan taking part. Foundation founder Cathy Bissell tells us the need is there because of the pandemic and Hurricane Laura.
"COVID actually, if I can say there was a silver lining, the silver lining was that people decided to help the animals in the shelters, and instead of going out to purchase a pet, they actually chose a shelter pet," Bissell said. "That was fantastic."

The Bissell Pet Foundation pays most of the adoption fees, so if you adopt, you'll only pay about $25. In southwest Michigan, participating shelters are Cass County Animal Control and the Al-Van Humane Society. For more information, go to BissellPetFoundation.org.