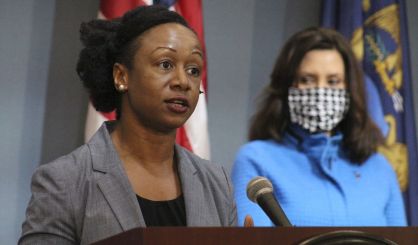 The youngest victim of COVID-19 in Michigan has turned out to be a two-month-old baby who died this week from the virus. The state's chief medical executive Dr. Joneigh Khaldun made that announcement at Wednesday's press conference on the state's reaction to the pandemic.
"I was so saddened to hear this week of a two-month-old baby in Michigan who died because of COVID-19," said Khaldun. "My condolences go out to their parents and family."
She did not say where the baby was from, if it was treated at a hospital, or its gender.