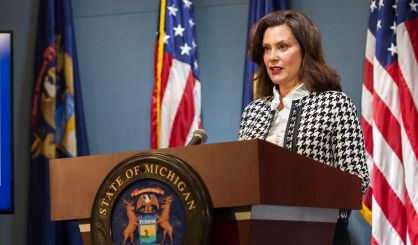 Get ready to vote in November. That's the message from Governor Whitmer and Secretary of State Jocelyn Benson as local clerks will begin sending ballots on September 24.
"To those of you who have not yet requested your absentee ballot, go online and request it today," says Whitmer. "Michiganders should start taking action now. Today is the day to have a plan for voting."
Secretary of State Benson says the November 3 election will break records.
"We are on track in Michigan to see a record number of citizens voting this fall. Our overall turnout will likely exceed five million, and we're also on track to have more people voting prior to Election Day than ever before," said Benson.
Whitmer also noted that Michigan citizens who are not registered and do not have a state ID or driver's license can register at their local election clerk's office.