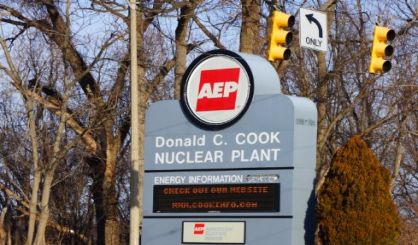 The Cook nuclear power plant near Bridgman will be testing its 70 emergency sirens in the coming weeks. Cook spokesperson Bill Downey tells WSJM News this is the annual fall test, which is not the same as the other tests done each year.
"It's one siren at a time," Downey said. "It's different than our spring tests, when all of the sirens are done at one time for a longer period of about three minutes, which is different than the monthly tests of one minute or less."
Downey says each individual siren will be sounded for 30 seconds or a little longer while technicians physically at the siren site make sure all is in working order. The tests will be done Monday through Friday between 8 a.m. and 6 p.m. starting on this coming Monday and continuing for the next three weeks. In the event of severe weather, the testing will be suspended to avoid confusion.