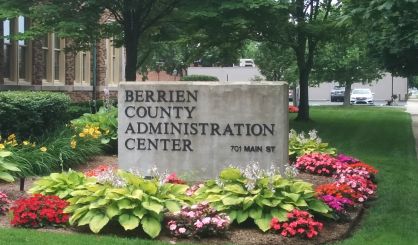 The Berrien County Board of Commissioners is thinking about how to handle all of the COVID-19 funding the county has been getting from the federal government. During a Thursday meeting, Commissioner Mamie Yarbrough said the Finance Committee was advised this week by Berrien County Financial Services Director Doug James to set up a special CARES Act fund.
"So that as we spend money that is eligible for the CARES Act, we can have a place to put the bills, and also as we receive money specifically through the CARES Act, we can have a place to deposit the money," Yarbrough said. "That way, when we get ready to reconcile or show what we've spent should a commissioner ask where did it go, we'll be able to easily find it."
Yarbrough said the county has received more than $1.3 million in coronavirus-related funds. Meanwhile, the expected state revenue sharing this year of more than $800,000 has been replaced with that money. Commissioner Bob Harrison said it's not surprising the state would shift funding around in that manner as it tries to adjust its own spending during coronavirus.