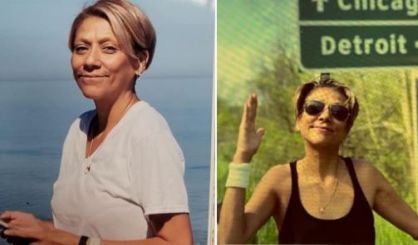 UPDATE: The woman referenced in the below story has been found safe. The Lincoln Township Police Department has released the following statement:
"Ms. Donayre has been located and is in good health. Thank you to all those that provided us with helpful information. A special thanks to Kelly Sebrechts."
Original story:
Police are asking for help in the search for a woman missing out of Lincoln Township. The Lincoln Township Police Department says 51-year-old Karim Donayre was last seen riding a bike near the Lincoln Township Beach on Notre Dame on Sunday. She was reported missing by her boyfriend of seven years after she didn't meet him back home after they met up at the beach. He last heard from her on Monday morning, when she sent him a text. Donayre is described as a white woman, about 5'2 and weighing about 100 pounds. She has short brown hair with blond highlights. She was last seen wearing jean shorts with a white top. She was riding an orange mountain bike with a black basket. The Lincoln Township Police and Fire Departments conducted a search of the area where she was last seen with the help of a drone, but have not located the woman. Anyone with information on her whereabouts is asked to contact police.