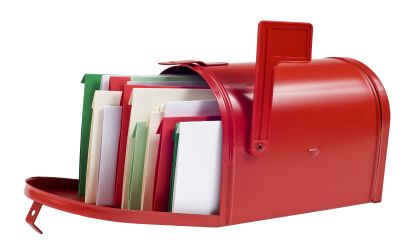 Congressman Fred Upton will be back in Washington this Saturday as the U.S. House seeks to understand what's going with the Postal Service. He tells WSJM News cuts have been taking place that are now affecting the service's ability to do its job.
"As I understand it, they have actually removed a number of postal sorting machines from Michigan that equal hundreds of thousands of letters that they're unable to sort per hour, and there were plans to remove a number of others in west Michigan," Upton said.
The Postmaster General announced Tuesday those changes are being suspended until after the election. But Upton says Congress needs to make sure the Postal Service gets the resources it needs.
"We want to make sure that the Postal Services does have the resources. When you expect first class service, stamp or ballot or anything else, you want to make sure that it's delivered in a timely basis and clearly that's not been happening over the last number of months."
Upton thinks a bill to properly fund the service, especially in light of the major election challenges it will face, could be coming this weekend. He notes he's heard from people who have had bills arrive late, including tax payments to the IRS. When asked if he thinks the Trump administration is making the changes to sabotage the election, Upton said "I sure hope not."