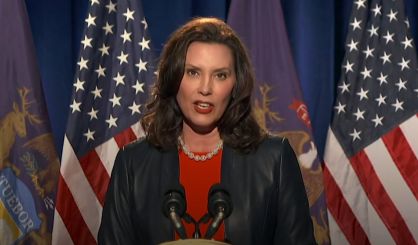 Michigan Governor Gretchen Whitmer set social media alight briefly Monday night by mouthing a cuss word just before addressing the Democratic National Convention.
"It's not just Shark Week," said Whitmer, adding "it's Shark Week (expletive deleted,)" to laughter in the UAW hall.
Whitmer followed the mouthing of a cuss word with another joke.
"I have learned about the hot mic."
The comment was carried on a livestream, but not on TV broadcasts.