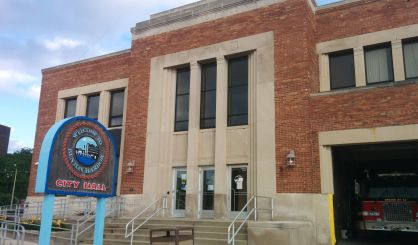 Benton Harbor City Commissioners will meet this week to discuss purchasing garbage cans now that the city is bringing trash collection in-house. During a Monday meeting, Commissioner Ron Singleton said a committee has selected a vendor for the receptacles.
"There are not many companies that do that, but we went to three companies and got quotes from those three companies," Singleton said. "Then we compared the material, the delivery dates, and the prices."
Singleton said after reviewing a few vendors, a committee identified one that has high-quality trash cans with chips that can be tracked by computer. He was seeking a vote on the purchase then, but Mayor Marcus Muhammad said there needed to be something in writing.
"The issue is placing it on the agenda, but given that it's an item that I think we're talking about $100-something thousand dollars, is there a resolution?"
Muhammad said he knows the commission needs to make the purchase, but a process must be followed. Singleton agreed to move the matter to another meeting, this one being the special meeting now scheduled for Wednesday. The commission's goal is to have the in-house trash collection system up and running in October.