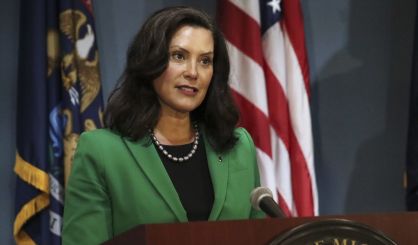 Four million free masks are going to be distributed to Michigan's highest-risk COVID-19 patients.
"Today we're announcing the MI Mask Aid project," said Governor Whitmer. "This project is a partnership involving the state of Michigan, FEMA, and the Ford Motor Company. It's the result of the hard work by the Michigan COVID-19 Task Force on Racial Disparities."
Governor Whitmer made the announcement with Lieutenant Governor Garlin Gilchrist, Dr. Joneigh Khaldun, Michigan Health and Human Services director Robert Gordon, and Ford CEO Jim Hackett. Gilchrist says they've wanted to do everything possible to make sure masks are available.
"By delivering four million masks in these communities, we can provide this proven device to make sure people can get thru this pandemic," said Gilchrist.
The free masks include 1.5 million from FEMA that the state has already sent to organizations that include local Community Action Agencies serving low-income residents, MDHHS offices, Area Agencies on Aging, homeless shelters and Native American tribes.