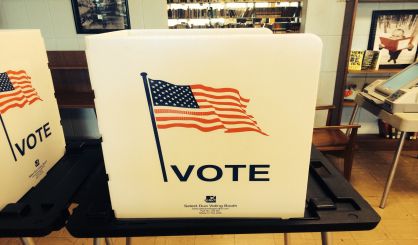 Last week's primaries in Berrien County kept election workers busy late into the night and into the next morning. Berrien County Clerk Sharon Tyler updated the county board of commissioners during a Thursday meeting on how things went. She said the number of absentee voters, or AVs, was high.
"We had 35,716 voters," Tyler said. "Of the AVs, we had 22,538. In-person, we had 13,178."
Tyler said the full results from the county weren't known until the following day.
"Benton Township was one of the last to come in on election night, and it was really not election night. It was Wednesday at 6 a.m."
Not only were all of the absentee ballots a challenge, but Tyler said elections staff had to deal with a huge number of paper jams in the machines due to the humidity and the kind of paper being used. She said her office is already better prepared for November thanks to experience gained last week. The Berrien County Board of Canvassers was to certify last week's results later on Thursday.