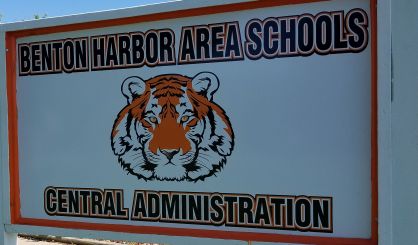 The Benton Harbor Area Schools Board of Education has approved the district's return to school plan for the coming academic year. Chief of Schools LaWanna Shelton told the board this week there will be both an online and in-person option for the K through 8 students, while the high school will start the year all online. Parents will be asked to check the temperatures of their kids and sign a document stating they appear to be OK before sending them into the building. That's not all.
"We have ordered eight screeners that you put your face near it and it takes your temperature, and so we are going to equip every building with a mechanism of checking everyone's temperature coming through the door."
Shelton said the district will also make sure there's an isolation room in each building. They're working with Intercare on that. Also on Tuesday, the board of education approved a couple of name changes for some district buildings. It approved the renaming of ACA to Fairplain Middle School and the Dream Academy to the Career and Alternative Pathways in Education, or CAPE, Center.