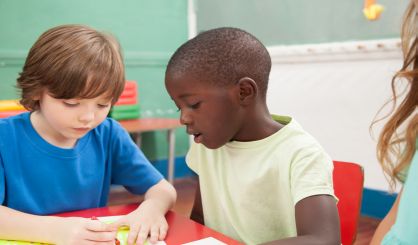 A new statewide program has been launched by Build Up Michigan and PBS Kids to help parents educate their littlest children at home during the pandemic. Thrive From Home is a series of videos and exercises that can help parents become early childhood educators, says Kent County ISD Supervisor of Special Education Alissa Hofstee.
"This curriculum is really aimed at offering engaging videos, tips, and activities for parents and caregivers so that they can weave their pre-schooler's learning into daily routines in a way that doesn't overwhelm parents during this already stressful time," Hofstee told WSJM News.
Hofstee says she hears from many parents of little ones that it's difficult to separate the normal daily routines from educational time. Thrive From Home is designed to make that easier by giving the kids something fun to do while learning. The inclusion of PBS television characters grabs their attention. The program includes an eight week series of video lessons airing during PBS kids shows. All videos and additional skill-building activities are also available at BuildUpMi.org/Thrive.