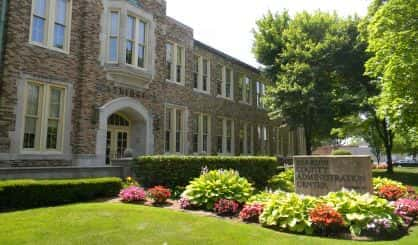 Thursday's meeting of the Berrien County Board of Commissioners delved into the topic of COVID-19 contact tracing, and whether it's an unfair intrusion on the privacy of citizens. The Berrien County Health Department was asking for software to help manage contact tracing. However, Commissioner Ezra Scott said contact tracing is a slippery slope.
"I have been a firm believer not to do contact tracing," Scott said. "I'm not in favor of it at all. I think we've discussed that with these other companies that we've hired. I think it really needs to be looked at when rabbit hole we're going to go down."
Scott wanted to know how and where contact tracing data is stored. Berrien County Health Officer Nicki Britten said the tracing is when the department warns someone they may have had close contact with someone who has COVID. Commissioner Michael Majarek said he views tracing as a valuable tool.
"I have parents that are in their 90s, and I would like to know when somebody has had contact with me that I didn't know had it, just so I stay sway from my parents."
Scott and Commissioner Jon Hinkelman voted against the software for the department. Britten said staff have been manually keeping track of various contacts, but it's become too difficult. In the end, the department's request was approved by the board, ten to two.