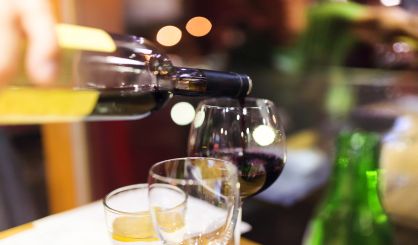 The Niles city council is backing the creation of a social district downtown that allows people to walk around with open adult beverages. While it could be a big deal according to Niles Downtown Development Authority's Lisa Croteau, there are some rules, including you can't bring your own from home. The alcohol would be purchased downtown and in a specially-marked cup. Croteau tells our newsgathering partners at WSBT-22 it was approved this week.
"It's intended to be an amenity that is added to our town that allows a visitor to have the opportunity to wander through and kind of explore and have some fun and find something that they maybe didn't know was here that just might become their next favorite place," she said.
While the city council vote was in favor, it wasn't unanimous as Georgia Boggs voted no.
"When people are drinking it is hard to reason with them when they have overdone it with alcohol," Boggs said.
The DDA has been working on this since last year. The city council will approve the list of businesses able to get special licenses for the booze at their next meeting, and then need Michigan Liquor Control Commission approval. The hope is to have that done in a month.