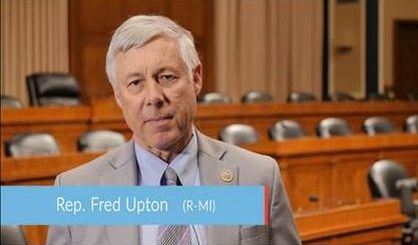 Congressman Fred Upton is calling on the U.S. Defense Department and the Department of Homeland Security to extend federal funding for the Michigan National Guard for the rest of the year. He tells WSJM News the guard has been helping with testing for COVID-19 and other tasks throughout the pandemic, but the Trump administration announced last week it would only continue covering 100% of the National Guard's coronavirus relief efforts in select states.
"The president indicated that he was going to roll back the 100% reimbursement for some states," Upton said. "Texas, California, Florida, Connecticut, but most of the other states, a pretty heavy share was going to be paid for by the state. So the governor reached out to me last week and she asked if I cold weight in at the White House, and I did. I called."
Upton and Congresswoman Debbie Dingell sent a letter to the secretary of both federal agencies this week in addition to Upton's call to the administration. The letter is signed by 13 members of Michigan's House delegation.