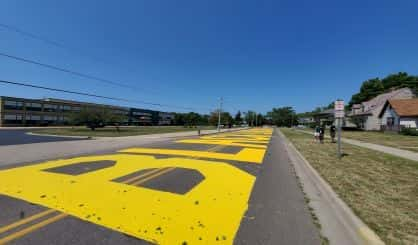 The St. Joseph City Commission is still on the fence about a Black Lives Matter mural. On Monday, they took public comment during their meeting for over an hour. City commissioner Peggy Getty said it needs to be done.
"This has happened throughout history with everything that was worth changing," said Getty. "If people resisted by saying 'We better not push that because that might rock the boat, we might get in trouble for that.' Well, some things are worth it."
Mayor pro tem Laura Goos attended this past weekend's BLM mural speeches and work in Benton Harbor.
"I heard beautiful speeches about civil rights and the needs of communities of color. It was not a monolithic chant of 'Black Lives Matter,' but instead it was a callout for unity and community," said Goos.
More options are yet to be presented.