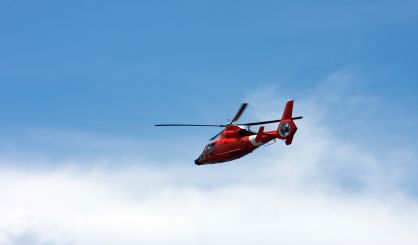 Indiana Michigan Power will begin aerial inspections of its power lines and poles starting next week. Spokesperson Tracy Warner spoke with WSJM News.
"We'll have a helicopter that's red and white, and it will be flying around transmission lines and towers and poles," Warner said. "It may be flying pretty low, just 50 to 100 feet, because we're inspecting those poles and wires."
Warner says I&M always lets the public know before it starts these chopper inspections so they don't become suspicious or alarmed.
"It can be a little concerning if you look up and there's a helicopter that's pretty low and maybe circling around the same area a couple of times, so we just think it's prudent to let people know."
The aerial inspections are to start on Monday in southwest Michigan and continue for about two weeks. Warned says from there, I&M will continue the inspections down into Indiana.