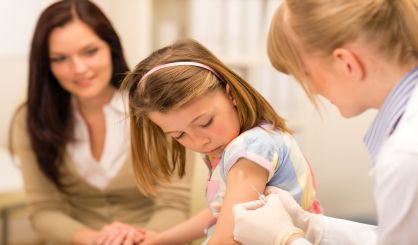 Congressman Fred Upton is encouraged by what he heard from drug maker Pfizer during committee testimony on Tuesday. He tells WSJM News the Kalamazoo-based company is working on a vaccine for COVID-19, and it's going well.
"They're in trials now," Upton said. "In fact, they've already signed up more than 30,000 individuals for trials. They're excited about the prospects so far with what's happened."
Upton says the company thinks it could be ready to submit for FDA approval by October.
"And once that's the case, they think that they will have produced, packaged, and distributed as much as 40 million doses before the end of the year art this Kalamazoo facility. They're excited."
Upton says safety standards are not being loosened as the vaccine develops. He notes Pfizer isn't the only company with one in the works, and says we could wind up with multiple vaccines by the time any start hitting the market. As far as how the vaccine is deployed — to whom and how costs will be handled — Upton says that will be worked out by the National Institutes of Health.