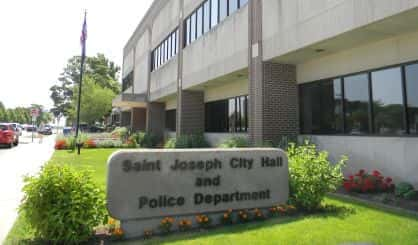 City operations in St. Joseph are slowly returning back to semi-normal. City Manager John Hodgson told commissioners on Monday he's been working with the Berrien County Health Department as certain local attractions come back to life.
"Perhaps the biggest change that we've seen is parks restrooms were able to reopen this weekend," Hodgson said. "They're being cleaned under the guidelines that we've worked out with the health department. The hours are somewhat reduced."
Hodgson said the Whirlpool Compass Fountain remains closed, but a meeting will take place this week regarding that attraction. Then there's parking.
"The parking kiosks were reinstalled. We're not enforcing parking until next weekend, but we've got them set up. People can purchase passes. Non-residents can purchases passes right at the kiosk as always. Residents and property owners can do it through the city website."
Hodgson said city offices remain closed to the public. He noted the governor's updated executive order doesn't quite treat offices the same way as retail and dining spaces. He's waiting for the next order that could see offices reopened, although with safety measures in place.