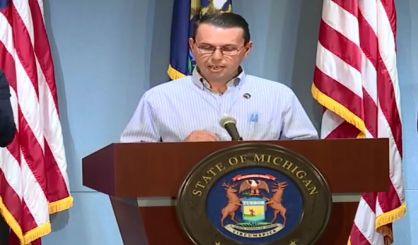 Governor Gretchen Whitmer has appointed Deputy Director for Labor at the Michigan Department of Labor and Economic Opportunity Sean Egan as her new Director of COVID-19 Workplace Safety. Egan says he'll be overseeing the state's re-engagement so employers and employees know what they need to do to be safe. The state is launching a website with guidelines.
"The site includes guidelines for every business, which we call general industry, as well as those specific industry recommendations for those listed in the executive orders," Egan said. "We also have posters, fact sheets, sample preparedness and response plans that incorporate the requirement for low and medium risk work places and more."
Egan said a return to work won't mean a return to normalcy, and employers will have to accommodate workers.
"We must consider that we will need to allow workers to leave and remain out of the workplace if they have symptoms, are exposed, or are caring for someone with COVID. We must remain flexible and act in accordance with the law and common decency."
Egan said employers will be responsible for training their staff on how to spot signs of and prevent coronavirus. Regular sanitation of surfaces and social distancing will also be expected.