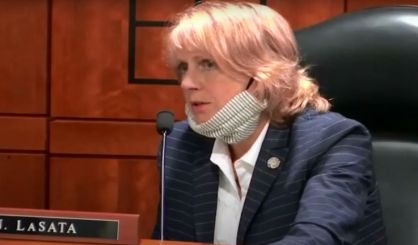 State Senator Kim LaSata is back at work in Lansing, and tells us she spent part of the week hearing testimony about how the COVID-19 shutdown has affected businesses. She listened Tuesday as the Legislature's Joint Select Committee on the COVID-19 Pandemic heard from the owner of the Coloma-St. Joseph KOA campground. He didn't understand why a campground, of all places, would be ordered closed to prevent the spread of coronavirus.
"His business is that people basically bring their homes to the campsite because that's where they stay," LaSata said. "They stay in their tens, they stay in their motor homes. Those are secure locations."
LaSata tells WSJM News she also heard from salon owners who believe they can take precautions to make a reopening safe. Now that Michigan is reopening, she feels the overall shutdown could have been handled better.
"For me, if I had to sum up the most frustrating part of all of this is I don't feel that thee's any rhyme or reason to these decisions."
LaSata tells us there should have been more transparency regarding decisions over what had to close and when. She adds had "the Whitmer administration listened to businesses and community leaders, such drastic measures would not have been needed and, like in Indiana, businesses could be trusted to operate safely."