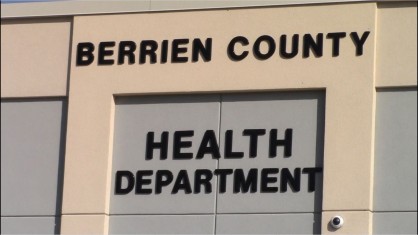 The numbers of new cases of COVID-19 are slowing down in Berrien County, and county Health Department Health Officer Nicki Britten says there has been a flattening and almost a decrease in hospital admissions for coronavirus patients.
"That's really encouraging to see that, and we're also seeing the percent of tests that come back positive remaining relatively flat and at a lower level than it was earlier in May," said Britten.
She said during an update on Facebook that more testing is being done and an increase in case numbers is expected to be reported next week due to widespread testing at nursing facilities by the Michigan National Guard this week.
"We've had more deaths in the last week or two, and some of those trends are going up a little bit. This is to be expected. We did have some higher rates of confirmed cases, especially among those who are at higher risk," said Britten.
The county's number of COVID-19 cases stands at 613 as of Friday afternoon, up by just seven from Thursday. Deaths in Berrien County from coronavirus are unchanged from Thursday to Friday at 49, and 472 people have recovered.