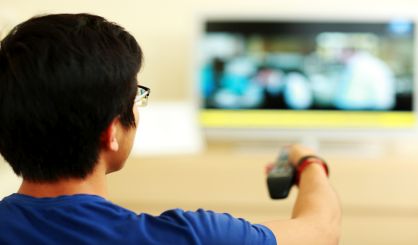 A new channel is being launched by WNIT television in South Bend to help educate children who are home due to COVID-19 shutting down their schools. The PBS affiliate says it will begin broadcasting At Home Learning programs for grades six through twelve on Monday over the air on temporary channel 34.5. The programs will be available from noon to 5 p.m. on weekdays. WNIT advises people to rescan their televisions to find the new channel. Below is a full statement from WNIT:
Responding to the need for educational resources for students as schools close due to the coronavirus, WNIT Public Television – PBS Michiana and the WORLD Channel, in partnership with PBS LearningMedia, will begin broadcasting At Home Learning programs for grades 6-12 on Monday, March 30. The programs will be available Monday through Friday from Noon to 5:00 p.m. These daily free-over-the-air broadcasts will feature the best in public media science, history and other educational programming. WNIT plans to air this new broadcast locally on temporary channel 34.5 for the duration of the pandemic. Please, rescan your televisions to recognize this new channel. 
This At Home Learning block – suited to WORLD's everyday schedule of news, information and documentary programming – has been carefully curated and supplemented with related assets from PBS LearningMedia, a free online service of thousands of compelling educational resources. https://www.pbslearningmedia.org/
"In these challenging times, our public media mission to support students with the educational resources needed to thrive is more important than ever," said Greg Giczi, WNIT President and General Manager. "While our WORLD At Home Learning programs are geared to middle and high school students, our 24/7 PBS Kids service on channel 34.3 and daytime on our main channel 34.1 targets children in primary-school grades." Please, check your local listings or go to www.wnit.org for cable channels for both 34.1 and 34.2 in your area. Note that 34.5 will only be available over the air by antenna.
"With a commitment to educational multimedia, WNIT delivers curriculum-based resources that support parents and teachers in achieving children's learning goals," continued Giczi. "We recognize that many families do not have access to the internet or computers at home, so we are leveraging our public media TV broadcast channels to reach teachers, students and caregivers across the state."
For those that do have access to the internet and computers, WNIT is also offering additional resources during this crisis. Families may sign up for a daily email highlighting that day's programming by clicking here Sign Up for Daily Recommendations & Resources Email
Additional resources are available at the following links:
WNIT wishes all our viewers, our community and everyone affected by this devastating pandemic good health. We are doing our part to enhance local education by expanding our learning resources for children, parents and families during this time.