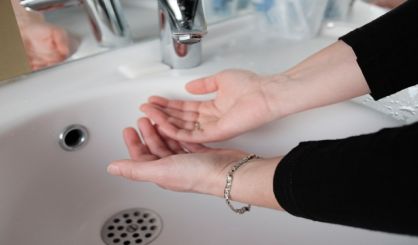 Community leaders from Detroit and clean water organizations are calling on Governor Gretchen Whitmer to establish public hand-washing stations because of the slow pace of returning water service to households whose water has been cut off. Detroit resident Nicole Hill has experienced shutoffs several times in recent years, and says limited access to drinking water is impacting her family's health as it makes eating adequately difficult. She adds more also needs to be done to inform residents about how to get water restored and protect themselves from the virus.
"We need clean accessible affordable water and sanitation services restored immediately for all low-income residents. And we need the local and state government to do it now! No one should ever have to suffer living without water due to being poor."
Advocates are calling on state leaders to enact a low-income based water affordability program and to ban all future water shutoffs on vulnerable populations. The Benton Harbor City Commission voted last week to end all water shutoffs with Mayor Marcus Muhammad promising residents who were already cut off will get their service restored.