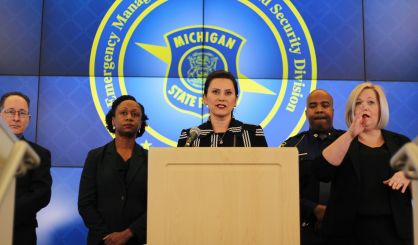 Don't look for a travel ban or stay home order from Governor Whitmer anytime soon following orders in California for people to shelter in place at home.
"We are on the front end of aggressive actions that our nation's governors have taken in the vacuum of guidance from the federal government, and we're going to continue to move swiftly to make decisions based on facts and science, and not out of fear," Whitmer told the Michigan News Network.
Whitmer says efforts are being made to stock hospitals, to bring back retired health care workers or level up medical students to help during the crisis and says there's also a plan is developing to use Michigan prison labor to manufacture needed items such as masks.