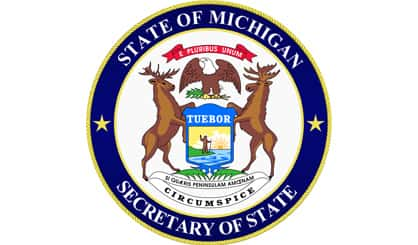 Getting things done at a Secretary of State branch office in Michigan will be a bit different for the next several weeks or months. Secretary of State Jocelyn Benson tells WSJM News the changes are due to the coronavirus outbreak.
"We have eliminated the walk-in options, which leads often times to crowding in our offices," says Benson. "We are allowing critical services that need to be done in person to be done by appointment-only. We've doubled the number of appointments that we can handle."
Benson says, however, they're working to keep people away from the branches.
"We're encouraging everyone to go online if they can to conduct their business with the state right now, or wait until the pandemic has passed," she said. "We will be waiving any and all late fees associated with anything that needs to happen right now."
Along with late fees being waived, Benson's office is working with police around the state to not ticket anyone for having a recently-expired plate. She says another change to speed up services at self-serve kiosks is they've temporarily dropped the requirement that people show proof of insurance when renewing plates.