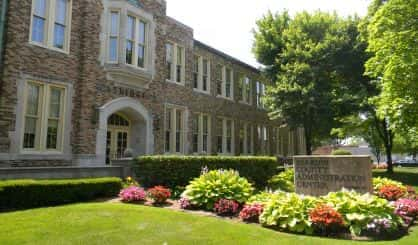 The Berrien County Board of Commissioners is remaining flexible when it comes to the COVID-19 outbreak. At this week's meeting, Chair Mac Elliott said the nation's response to the crisis has once again shown that "when we get focused, when we get purposeful, when we get geared up, we get things done." He told WSJM News on the county level, the Emergency Operations Center has been partially activated, and responders are adjusting to a dynamic situation.
"We're being briefed every day, we are communicating with different county government components, the courts the sheriff," Elliott said. "We are doing what, I think, makes you glad that you live here because everybody's pulling together. That gives me a high level of confidence that we will get through this."
Elliott said an order by Governor Gretchen Whitmer this week allowing governing bodies to hold meetings electronically is a bit too cumbersome to use right now. However, if the county board needs to make adjustments, it can. Berrien County Administrator Bill Wolf asked the board if there should be a certain trigger point where he should adjust county services. The board told him to use his own discretion.