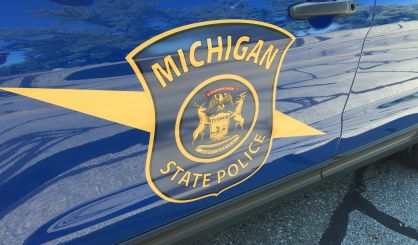 Michigan State Police out of the Niles post are working to spread the word about where southwest Michigan students can get free meals with classes cancelled. Michigan State Police released the following statement.
"Many schools are still providing free meals to the children during school closures. Please check your local school's website and Facebook pages for times and locations to pick up meals.  More information can be found at the links below.
Berrien County:
–Benton Harbor Area Schools:
–Berrien Springs Public Schools:
–Bridgman Public Schools:
https://bridgmanschools.com/wpcontent/uploads/2020/03/ACFrOgBcLzd9dHIwe0KV2PQtxPuViwK9cTJSJOExtaLmUfJqeBwFg9xt-niVo7OMPyvHTklvvWwbM9igzo1UkEOCMk4tbUx5-sa2lMldG9blg7XvbL4AECf95l72UQg.pdf
Contact: Peggy Ferguson pferguson@bridgmanschools.com
–Buchanan Community Schools:
shendershott@buchananschools.com
–Coloma Community Schools:
–Eau Claire Public Schools:
https://eauclaireps.com/wp-content/uploads/March-16-Letter-to-Families.pdf
Contact: Diane Burbach 269-593-3834
–Lakeshore School District:
https://www.lakeshoreschools.k12.mi.us/cms/lib/MI02207872/Centricity/Domain/4/March%2014%20Message%20to%20the%20Community.pdf
Contact: Pam Greiffendorf 269-428-1400 x2965
–Niles Community Schools:
–River Valley School District:
River Valley School District Facebook page
–St. Joseph Public Schools:
https://sjschools.org/images/District/Lunch%20Information.pdf
Phone: 269-926-3100
–Watervliet School District:
https://4.files.edl.io/49e4/03/17/20/041100-45405cf7-e870-4c43-97c9-b510735be7d1.pdf
Phone: 269-463-0799 or 269-463-0300
–Brandywine:
Please check the district website (www.brandywinebobcats.org) and Facebook for updates about meals.
Cass County:
Cassopolis Public Schools:
http://cassopolis.k12.mi.us/news/what_s_new/coronavirus_updates
 Contact: Heather Rigby, hrigby@cassopolis.org
–Dowagiac Union School District:
https://www.dowagiacschools.org/article/208490?org=district
Phone: 269-782-4400
–Edwardsburg Public Schools:
https://www.edwardsburgpublicschools.org/
Phone: 269-663-3055
–Marcellus Community Schools:
https://marcelluscs.org/covid-19-info/marcellus-covid-19-notices/
Phone: 269-646-9209