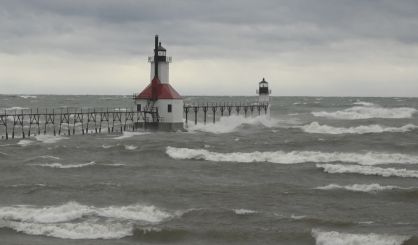 State, federal, and local officials held the first ever Michigan High Water Coordinating Summit to discuss the challenges facing the state with uncommonly high water levels. Department of Environment, Great Lakes and Energy director Leisl Clark says the issues are serious.
"We had the wettest September through December on record," said Clark. "We've gone from record low to record high in record time on the Great Lakes. So, in the last six yeas, lake levels have changed faster than ever before."
The committee will be offering town hall meetings around the state this spring to inform residents about the impacts of high water levels and the state government's response to the problems. Also coming out of the summit was word from the Michigan Department of Transportation that high water will require at least $5 million in funding to fix roads, and long term, up to $100 million. Among the trouble spots are the highway encircling Mackinac Island and Main Street in Benton Harbor in front of the Whirlpool Riverview campus.