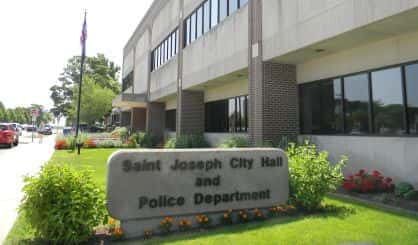 The city of St. Joseph has sent out 3,300 letters to property owners that likely have lead or galvanized water lines coming in to their homes or inside the buildings as part of the state mandate to begin replacing those pipes following the Flint water crisis. City Manager John Hodgson says those letters also included an offer.
"Anyone who fell into one of those categories (of having lead or galvanized pipes) could have a test performed by the state laboratory, and the city would reimburse that cost as long as we get the results," Hodgson told city commissioners Monday. "That way, folks could gain a comfort level of what's in their water supply and we gain more information on our system."
Hodgson says residents won't actually be charged for the tests, as EGLE and city staff have determined it's easier for the state just to bill the city, as the test now being recommended by state officials is more expensive than what was referenced in the letter that went out last month.
The most recent numbers from the Department of Environment, Great Lakes and Energy shows 127 people have requested the sample as of the end of the day last Thursday. Residents will get a letter from EGLE with their test results, and the city will be notified via email.